Here are some of my clients in the travel industry:
---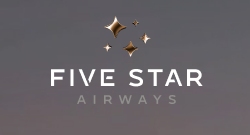 Offering first-class and business-class air all over the world, Five Star Airways' consultants will design a personalized trip itinerary with your preferences top of mind.

A customized network-based approach backed by a dedicated, knowledgeable team finds your next seat at the lowest possible rate.
---
Nomad Gate offers Life hacks, finances, guides and community for digital nomads, perpetual travelers, remote workers and location-independents.
---

Reservations.com wants to bring the human-touch back into the world of online travel. With a focus on providing travelers with personalized experiential travel planning.
---
Faraway Places is a blog about travel, and Paris, and beauty and fashion, and writing, and shopping, and books, written by a travel writer (for outlets including The Wall Street Journal, Travel + Leisure, Lucky, Afar, Rolling Stone, and Wallpaper).
---
The Lake Tahoe North Shore is a stunning 180 degree panorama calling more than romantics and outdoor enthusiasts. Scientists journey to this place to understand its incredible blueness and ensure that it remains an icon of pure alpine perfection. Whether your trip to North Lake Tahoe is about academic study, or simply with the hope of taking a few well-deserved days to enjoy the radiant light, we recommend exploring our towns and reveling in the multiple variations of fun found only in North Lake Tahoe.
---
Cruise.com is conveniently located just minutes from Port Everglades and Fort Lauderdale International Airport, our location is ideally located to bring a wealth of travel opportunities to all of our south Florida neighbors.
---
Vegas Primer was started by two club professionals Mike and Jenna in 2017 to give visitors the insider tips on vegas clubs. They can help visitors learn about bottle service, guest lists, club experiences and more.
---
Tour Du Jour are private tours of Los Angeles. You'll get the undivided attention of your Tour du Jour guide. You can customize your itinerary to suit your schedule and interests. Their guides are witty, personable, and extremely knowledgeable about the city's major attractions as well as the hidden treasures often overlooked by visitors. Los Angeles Magazine selected them as the "best private tour of L.A."
---
Grand European Travel has for more than 40 years, been providing a wonderfully simple, and genuinely personal, way to plan, experience, and enjoy the vacation of your dreams. As a trusted "travel agent for today", they offer a one-stop shop experience to help you quickly find, easily plan, and totally enjoy enriching travel experiences.
---
Explore Tibet is a leading Tibetan tour company, which provides authentic Tibetan experiences. They are locally owned and operated Tibet travel company, with a mission to give their customers the best, most personal and most authentic experiences possible. After decades of research and feedback from previous clients, they believe that they have crafted the most perfect tours available.
---
VisaHQ an Inc. 5000 company, provides U.S. passport solutions and travel visa services, enabling travelers to apply online for visas to virtually any country in the world. They can also obtain, renew, replace or add pages to passports for U.S. Citizens.
---
American River Resort is a camping and vacation rentals site nestled in a natural oak forest along the South Fork American River on Hwy 49 in Coloma, El Dorado County, California. The resort is open year round. So is the region with all its history, attractions, arts events, wineries, restaurants and one-of-a-kind shops—all within a short distance from us. American River Resort hosts private and public events of all sorts.
---
Soul Nourish Retreats offers seasonal retreats and workshops to connect you deeper to your true nature. They are led by experienced, soulful facilitators in beautiful destinations.Their techniques include a variety of modalities such as Enneagram, yoga, meditation, breath, energy work, mind-body mapping, guided relaxation, inquiry exercises, journaling, creativity salons, and embodied movement.
---
Discover Car Hire was established in 2010 with the aim of becoming a user-friendly, international car hire provider. They are an online service which enables it's client to hire a choice of vehicles, from any part of the world, at any time, for business or pleasure.They have a range of vehicles that can be collected or dropped off at to more that 5000 travel destinations around the world. Their service is accessible 24 hours a day.
---
Language International helps students research and book language programs in over 200 destinations around the world. They helped over 10,000 students study in over 1,500 partner schools worldwide. They speak multiple languages and know language immersion better than anyone.
---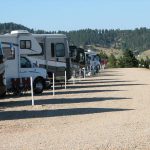 Big Rig RV Park is a scenic campground located just two miles from the legendary Sturgis main street with large full-service pull-through RV sites for the Sturgis Motorcycle Rally. They have full service amenities including 30/50 amp electricity, water, sewer, wifi and a shower facility.
---
Travelade is a group of avid world travelers. They have come to realize that everyone's travel style is different and they will help you experience the world your way. Travelade is based in Iceland.
---
Strawberry Tours, formerly Free Tours of London, is one of the very first tourism companies to offer a pay-what-you-want walking tour in London. Their tours cover London from various perspectives, from Soho to Jack the Ripper.
---
Hidden Hills Cabins is a unique escape from the pressures of business and daily life, with a guilt-free getaway week or weekend at the jewel of retreats near scenic Broken Bow in Southeast Oklahoma. They offer their guests adventure filled days: playing on the lake, fishing, canoeing, hiking, horseback riding, hunting, ATV/4WD riding, or playing a round of golf.
---
Easy Tours of India is the highest rated agency for luxury travel and tours in India and Southeast Asia. With ten offices in South Asia and sales and support offices in the U.S., they provide a personal touch to each of their clients' luxury vacations to South Asia because they are both a Tour Operator and Destination Management Company. Their sole priority is making well thought out tours, so their clients discover the richness of culture in South Asia.
---
Durango, Colorado is a year-round travel destination located within the San Juan Mountains. Durango is an authentic mountain town with a full and rich history and old west character.
---
Colorado Ski Country USA (CSCUSA) is the not-for-profit trade association representing Colorado's 21 ski & snowboard resorts. CSCUSA is the global voice of the Colorado ski industry.
---
SkiLoveland.com is a site where guests of Loveland Ski Area in Colorado can find all the latest information about the slopes, rentals, passes, the mountain, and all that the area has to offer.
---
VisitFtCollins.com promotes tourism to Fort Collins, Colorado, which is home to the Horsetooth Reservoir and over 20 craft breweries. Fort Collins offers its' visitors an array of outdoor activities, arts & entertainment, and an abundance of options for the foodie in everyone.
---
Mesa Verde Country
is located in southwest Colorado near the entrance to the magnificent Mesa Verde National Park. The Mesa Verde is a national historical and archeological gem. It is preserved today so visitors can enjoy the majesty of the Southwest's finest dining, vineyards, and Native American Heritage via bike, car, or hot air balloon.
---
InvitedHome wants the most loyal guests in the industry. You could even say they're a little bit obsessive about it. By helping guests enjoy the vacation they deserve, again and again, their owners enjoy the returns that come with it. As a leading vacation rental management brand they understand how to maximize your revenue, year round. And they ensure homes are always in excellent condition—ready for the next guest to fall in love with your place.
---
Visit Turks and Caicos Islands
is a travelers' guide to the archipelago of forty islands, located 575 miles (925 kilometres) southeast of Miami. The country is a British Overseas Territory with a population of about 30,000 spread over nine inhabited islands.
---
A network of travel writers around the globe contribute to the proprietary travel information that TripSketch uses in its web and mobile travel planning applications for individuals and travel professionals. TripSketch also offers a fast and easy way for travel professionals to provide dynamically tailored content and/or a trip planner application into their own websites for better customer service and satisfaction.
---
Outfitter Bicycle Tours
offers cycling enthusiasts travel experiences of a lifetime by providing unparalleled access to culture, hospitality, and unforgettable time in the saddle.
One size doesn't fit all when it comes to bicycle vacations—that's why we offer something for everyone. Whether you seek a climbing adventure that takes you up challenging peaks or a relaxed ride through idyllic landscapes, we have a cycling tour for you.
---
Latin America for Less
is a U.S.-based travel firm providing service worldwide, and devoted to providing the best-value packages to Peru, Argentina, Bolivia, Brazil, Chile, and Ecuador. They have offices in Austin (Texas, USA) as well as Lima and Cusco (Peru).
Peru For Less
is part of the Latin America For Less travel group, a leading tour operator founded in 1998 that services over 2,500 travelers a year.
---
Olielo
was initiated under the idea that today's hotel offer diversity makes it difficult for travelers to find the right hotel for them and for hotels to get good visibility with target audience. As a result of that, Olielo was built to give better visibility to selected 4 stars and 5 stars hotels. Then, travelers will have the opportunity to learn more about these selected hotels through standardized hotel sheets, fine selection of hotel news and quality travelers reports.
---
Our
Galapagos tours
are hands on, feet in the water (wet), family oriented (ours and maybe yours) encounter with the real Galapagos, not a Disneyland ride. You will be entering our world, our family and friends. Get off the beaten path. Come enjoy the Galapagos as only native Galapagenians can deliver them!
---
Sports America
specializes in ski vacation packages to mountain destinations throughout western North America. Whether you're planning a ski vacation for a group of friends, a company meeting, or a family vacation, one of our vacation experts will help design your perfect package. Our lodging selection combined with contract airfares, tour operator lift tickets, special rental car/transfer rates all save you time and money.
---
Travel Wizard
was established in 1998 as an international travel guide and luxury travel agency, creating a new paradigm in the travel business. Contrary to the majority of online travel companies, Travelwizard.com is not a booking engine, they built their business providing the highest level of luxury service in the industry, enabling their clientele to easily connect to travel agents from the comfort of their home, or anywhere in the world they happen to be, 365 days a year. Not only that, but to be connected to your own personal destination specialist with intimate knowledge of the destination.
---
Let Meridian Charters share the relaxed and fun lifestyle of the Florida Keys with you. Enjoy offshore fishing for dolphin, tuna, wahoo and sailfish. Or fish the wrecks and reefs for large grouper, snapper, jacks and sharks.
---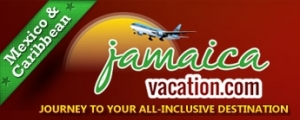 Jamaica Vacation
will help you plan for your next Caribbean and Mexico vacation. With over 300 different oceanfront resorts in over 70 different sunny locations to choose from, they offer you the best Caribbean vacation package that fits your needs.
---
OrlandoVacation.com
has been helping clients plan their Orlando vacation for over thirty years, and specializing in Orlando and Walt Disney World vacation packages since 1991. They offer great deals on hotels, vacation homes, and theme park tickets.
---
GoAbroad
was launched to fill an information void in the area of international student travel. The site provides a one-stop information center for students wishing to travel internationally, and was created to link prospective travelers with organizations providing international opportunities.
---
Detour Destinations
, an adventure travel marketplace—a place where travelers can find and purchase trips from top quality local travel providers around the world.
---
Hawaii-aloha.com
offers travel advice and packages for vacations in the Hawaiian islands.
---
Sunspots Safaris
, a division of Sunspots International. Created a completely new site from scratch, offering
hunting packages in New Zealand
. Launched main site in April 2010. SEO, link-building, and social media strategy developed for the client. Launched
www.redstaghuntingnewzealand.com
in May 2010.
---
Mango African Safaris
, a boutique tour company specializing in customized journeys to East and Southern Africa's safari destinations and the Indian Ocean, including the Maldives and the Seychelles. SEO optimization, plus a Google maps integration project.
---