Here are some of my clients in the real estate and home improvement industries:
---
Open Door Capital is a real estate investment company from Brandon Turner that provides affordable housing for residents while maximizing returns for investors.
---
HouseJet offers Real Estate leads CRM software, helping agents curate and build their presence in the market. With a wide array of intuitive features, it optimizes real estate businesses effectively, offering prepositioned appointments right to their calendars.
---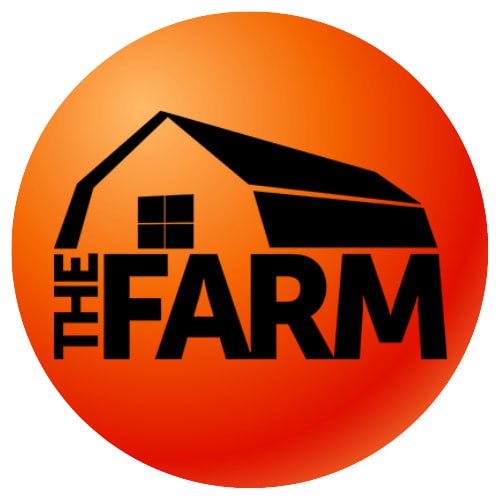 The Farm offers affordable fully furnished organic rustic Americana style designed coworking spaces in SoHo, NYC, with private offices, full floor offices, event spaces, and hybrid offices.
---
MHP Offers is a premier mobile home park investment company serving every major market in the United States. Their elite team of professionals provides park owners with the resources and support they need to bypass the hurdles of traditional mobile home park sales and sell their property quickly and for cash.
---
Surfing Nahua is the first and only real estate office in Northern Nicaragua. They have been here since 2003 and built their office in 2007. They are located in the marina area, to be able to provide clients with all the necessary services and give clients a personal and boutique level experience to find and preserve a dream spot in paradise.
---
As the longest established, locally owned real estate company in Olympia since 1968, Coldwell Banker Evergreen Olympic Realty proudly serves all of Thurston County, including Lacey, Tumwater, Yelm and many areas in the surrounding counties.
---
Wolf Real Estate is a professional, full service, and locally owned real estate company based in Georgetown, TX. They are focused on providing a quality real estate experience through a dedicated team of realtors and are committed to the growth and sustainability of their community.
---
Grateful Nuts Homes is a real estate investment company that helps people sell their houses fast in the Eugene/Springfield, Oregon area.
---
Heidi Houston has owned her own real estate business in Aspen and the Roaring Fork Valley for more than 34 years and chose to join Compass in the Spring of 2016. She specializes in real estate sales and rentals, the overall analysis of investment real estate and ranches. Heidi has managed real estate partnerships for developing land, building homes and remodeling homes. With over three decades of experience and knowledge about all aspects of real estate, she brings a complete and professional confidential service to buyers, sellers, and developers.
---
What Is AreaVibes? Put simply, we help you find the best places to live in America. We do this by assigning a Livability Score out of 100 to any address, zip code, neighborhood or city that you can think of.
---
For nearly thirty years, Crown Commercial Property management has steadily honed skills that provide commercial property owners with unmatched profits and peace of mind. Our President has corporate experience with two of the nation's largest commercial groups. When we say we take commercial personally, we mean that our expansion over time has never impeded our commitment to delivering excellent service to each individual owner.
---

PropertySimple was founded in 2016 in Los Angeles, California. They are helping bring the real estate experience into the 21st century by finding new ways to integrate technology.
---

License Solution is the best online real estate school in California to obtain your real estate license. They offer dedicated student support and courses that allow students to get their real estate license fast and easy! They answer the phone LIVE from 7am to 7pm.
---

Los Angeles Property Management Group is a full-service property management and real estate investment firm. Los Angeles Property Management Group has been providing professional property management in Los Angeles and the San Fernando Valley (including Glendale, Pasadena, and Santa Monica) for over 25 Years.
---

NY State MLS is the Statewide MLS and Referral Network for the State of New York. Members must be a licensed Real Estate Professional to have access to NY State MLS. Their website can help a variety of real estate professionals from auctioneers, to real estate brokers to mobile home dealers.
---

Marshall White are the leading real estate agents for luxury properties in Melbourne, Australia. They offer premium properties featuring designer architecture, superior styling and beautiful photography.
---

Comax Properties is a family owned business located in Long Island, NY. They specialize in finding real estate solutions for sellers and buyers – no matter what their particular situation is. They are a company that buys houses, in any condition and pay cash. Comax Properties promote a stress free process that is quick, easy and respect the homes history.
---

Ticor Title has been insuring the home ownership dream for over 100 years in the Pacific Northwest. Ticor Title provides resources for home buyers and sellers.
---

AllRebo is the web's first and only search engine that is dedicated to for sale by owner (FSBO) and for rent by owner (FRBO) property listings. Their mission is to help home buyers, realtors, and real estate investors streamline the process in finding owners looking to sell their property.
---

Sold Nest is an exclusive network of the top real estate agents who have a proven track record of prioritizing a seller's best interests. They utilize a combination of real estate agent transaction data, online reviews or client interviews, and agent phone or video interviews to discover which applicants meet their requirements. Looking for a good agent to sell your home? Leverage their pool of vetted professionals to find a top agent who will put you first.
---

Century 21 Redwood Realty serves Northern Maryland, and Washington D.C. with 12 offices in those communities. They founded Redwood Realty in 2002 and became affiliated with Century 21 in 2006, in order to become one of the fastest growing firms in the region.
---

Sundog Realty is an independent locally owned real estate brokerage serving throughout the mountains of Western North Carolina. They specialize in the Sylva, Cullowhee, and Asheville markets.
---

White Sands Realty is a leading provider of local homes for sale online with the most comprehensive, easy-to-use Naples, Florida real estate search available. They are a real estate firm specializing in homes and condos for sale on the Gulf Coast. White Sands Realty is an A+ BBB rated company you can trust.
---

CampCo Texas creates one of a kind alternative living environments that are virtually maintenance free that will last decades. Coupled with an outdoor living area including amenities like fire pits, outdoor kitchens and covered porches these Container Homes are ideal for Hunting Cabins, Ranch Housing or Guest Housing.
---

Estately transforms the mysterious world of real estate into a delightful, light-filled, open experience. Whether you are a home shopper obsessed with nitty gritty details, maps, past sales, walkscores, and local schools, or a curious neighbor, Estately provides a delightful home shopping resource.
---

Red Real Estate NYC offers commercial real estate broker and client services in the Manhattan area.
---

Oceanfront Hilton Head Island – waterfront properties offered for sale by Richard Pattisall, of The Pattisall Group, Hilton Head, NC.
---

The Pattisall Group specializes in Buyer Representation and offers unrivaled service in assisting families that are actively considering properties in the Hilton Head Island, SC area to make informed decisions.
---

Prime Properties, established in 1974, is a full service property management company, including brokerage services, specializing in residential and commercial properties in Austin, TX and vicinity.
SEO site audit and assistance with the launch of their new website, www.austinpropertymanagement.com.
---