Here are some of my clients from the world of arts and entertainment:
---
Founded in 1958, the Country Music Association (CMA) is the premier trade association of the Country Music industry. Representing professionals making a living in Country Music globally, the organization serves as a critical resource of support and information, honors excellence in the genre and provides a forum for industry leadership. CMA is dedicated to expanding Country Music around the world through a number of core programs and initiatives including the organization's three annual television properties—the CMA Awards, CMA Fest and CMA Country Christmas.
---
At HDAerial.com they provide gyro stabilized aerial film solutions throughout the United States and the World. Whether your project requires a professional drone cinematography company or manned helicopter cinematography, their expert aerial film specialists are ready to provide you with the stunning aerial footage you need. Their focus is on aerial filming services for feature films, commercials, television, corporate web videos, air to air aerial filming and aerial GIS surveying. They have been providing aerial film solutions for over 20 years and have produced hundreds of aerial images for Commercials, TV Productions, Reality Shows and Feature Films.
---
Matthew and Company Video Production is passionate about delivering high-quality digital media.We are a full-service video production company…from concept to a completed project. We are a very talented team capable of helping you through each phase of the production process. We specialize in multi-camera production for TV Commercials, Corporate Interviews and Industrial Videos, Branded Content, Web and Social Media Videos and Short Feature Films. Our experienced, creative professionals are ready to help you create relevant branding ideas for your project.
---
Island eTickets is a ticketing website that started on the small island of Trinidad & Tobago to service the ticketing needs for carnival events and events throughout the season.Since their inception, they have grown to become the #1 ticketing platform for Caribbean carnival events around the globe. They do carnivals in Trinidad, Barbados, Jamaica, New York, Miami, Houston, Canada and London to name a few.
---
Workbook is an authority in the creative industry. For decades, we've helped creative teams find the best artists working in the commercial world. Top buyers trust Workbook for the photographers, illustrators, designers, and stylists they need every day. Finding the perfect match for your project is easy with Workbook.
---
True love stories inspired by real people, George Street Photo & Video captures the essence of what it looks like to be in love.
---

Audio Books offers an app-based audiobook subscription service with access to 100,000 bestsellers, new releases and classic favorites. They work with more than 200 publishers to deliver our members premium content at a flat subscription rate – often a fraction of the retail price.
---

Issuu is a truly modern media company, Issuu gives anyone with digitally bound content the ability to upload and distribute their publications worldwide. In just minutes. And as often as they'd like.
---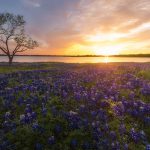 Mickey Shannon Fine Art Photography is by self-taught Mickey Shannon a fine art nature and landscape photographer. He specializes in large, luxurious limited edition photographic prints of my nature and landscape work. He is based out of Wichita, Kansas but travels the world for his photography.
---

Splice is a DAW (digital audio workstation) that helps musicians back up their work in the cloud and collaborate with other artists. They have many innovative features like built in presets, plugins, royalty free samples, and community contests.
---

Wolfgang's was created in 2003 after purchasing the archives of famed concert promoter Bill Graham (born Wolfgang Grajonca). Wolfgang's is the world's largest collection of live recordings and music merchandise in the world. They sell vintage concert posters, vintage concert photography, concert t-shirts, vintage t-shirts, memorabilia, streaming concert audio and video recordings, concert downloads, and more.
---

Great Room Escape is an exciting live gaming experience with locations across the US. Their goal at the Great Room Escape is to provide the next generation of entertainment and to engage the customers directly with immersive and interactive entertainment. Their customers are not passively watching the show, they are part of the show.
---

Mind Spark Escape is a fully interactive and immersive escape game in Austin, Texas. Escape rooms are fully immersive experiences that put you and your friends into a puzzle style, real life video game.
---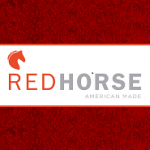 Red Horse Vintageis a small family run business that has been around for over 20 years. Each of their custom vintage wood signs is printed from an original that was designed and hand painted by one of their artists. This gives each of their signs a fresh and authentic look as if they were real antique signs.Each piece is made to order in the Pacific Northwest.
---

Your Hollywood Portrait Studio is a unique and luxurious experience. Clients enjoy private photo shoots with Raya, ranked among the top 10 fashion photographers in the world. They offer several packages such as Old Hollywood, Elegant Boudoir, and Vintage Portraits.
---

Wildwood Banjo Company creates beautiful handcrafted banjos, from curly maples and curly black walnuts, to exotic species such as Ebony, Bubinga, and Wenge. Founded in Arcata, California in 1973, Wildwood Banjo Co. is now located in Bend, Oregon, where they continue to create pristine, quality instruments for customers to enjoy for a lifetime.
---
Steve Anchell offers photography and writing workshops in Cuba and Southern France. Anyone can take you to Cuba; Steve will teach you how to photograph the people and their culture.
---

PopDust is the web's foremost source for pop music fun. Founded in February 2011, Popdust connects fans with today's biggest and soon-to-break pop, R&B, hip-hop, country and K-pop stars via massive voting competitions, revealing interviews and irresistibly shareable photos, lists and bulletins from the web.
---

Canvas Factory from Australia creates stretched, ready to hang canvas prints from your photos. High Quality Canvas, Acrylic/Glass and Metal prints. No catches or hidden costs. Prints are delivered direct to your door.
---

THE FUTURE.FM is your access to the best music in the world – recorded live at exclusive events in New York, in the nightclubs of Berlin, at festivals in Ibiza, and hand-picked from all over the net.
---

J. Rollins Art of Framing, a custom picture framing shop in Northwest Portland.
---

Theatre Limelight – offering live theatre listings, reviews, and tickets for Chicago, Seattle, LA, Boston, Minneapolis, Atlanta, and Washington DC.
---

American Comedy Co., a new comedy club in San Diego opened in the spring of 2012. Some of their first acts included Kevin Nealon, Christopher Titus, and Tom Green.
---