Here are some of my clients in the consulting field:
---

As a Business and Life Coach for interior designers, Nancy Ganzekaufer helps entrepreneurs make more money by mastering mindset, sales, attraction marketing, communication, processes, and body language.
---

Beusail Academy is where the world's leading entrepreneurs learn the secrets of online growth.

They couple mentoring with execution, with access to experts that specialize in key online channels, from PPC to organic outbound.
---

Elise Darma helps clients build a money-making brand on Instagram. She teaches not-so-Insta-famous business people how to show up on social in a way that's bearable and profitable.
---

Moon Moods Daily offers astrological guidance by Jamie James, with daily forecasts and available personal consultation.
---

Fariha Salahuddin is a highly compassionate transformation coach and personal branding expert.
---

Starin Strategies' integrated approach enables their partners to capitalize on strategic opportunities to develop emotional connections with the target audience at every step along the customer journey, nurturing leads into customers and customers into not only repeat customers but evangelists.
---

RooferMedia360 delivers leads for roofing businesses, with record conversion rates, game-changing returns on ad spend, and 24/7 effortless lead generation.
---

Marketing automation expert Nuno Tavares has served 100+ clients and taught 10,000+ students how to doctor up their tech stack & breeze forward with marketing automation prowess.
---

Interaction Metrics is a Customer Experience Agency staffed by expert analysts, using the latest software. Clients get customized feedback programs with robust findings—all at half the cost of the big box brands.
---

As a SharePoint Consultant for more than 10 years, Greg Zelfond has helped countless businesses and nonprofits to use SharePoint to facilitate team collaboration, simplify project management, and streamline document management. From creating simple but intuitive intranet portals to developing project management team sites and document management systems, he develops SharePoint things done quickly and accurately.
---

At Greenlight Marketers, their job is to make you more profitable so you can focus on improving your business, products, and services. They offer online marketing including Google Ads management, remarketing, video ads, conversion rate optimization, shopping ads, and display ads consulting.
---

Aaron Pershall of Pershall Transitions has specialized in dental transitions throughout the Pacific Northwest for over 15 years. From his work in various industries, he brings a wealth of sales, negotiation and consulting expertise to dental practice transitions.
---

GtP Media are leading experts in Video Editing, Motion Graphics, Audio, Media Management, and Archiving. With the latest technology and fully-remote workflows, GtP is adaptable, nimble, and ready for any challenge.
---

For eighteen years, the leadership at Conklin Media has been utilizing digital marketing tactics to help companies to generate more leads, close more sales, increase customer retention, lower their costs, and make their team more efficient.
---

eSSENTIAL Accessibility offers Accessibility-as-a-Service to make your digital assets compliant with ADA, WCAG, AODA, and Sec. 508. Our cloud platform + people approach eliminates the need for consultants and unreliable plugins. Mitigate legal risk, streamline your accessibility efforts, and enhance your overall UX.
---

At WriteLabel, writers compete to deliver the best creative ideas, ad scripts and short-form copy at your direction. Tons of submissions for each project in a matter of hours. You own it all.
---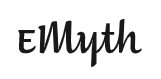 EMyth pioneered the business coaching industry over 40 years ago, and they know what it takes to help owners build a successful business. Each of their coaches goes through extensive training in Our Approach, curriculum, systems and processes and is certified to coach owners across industries, guiding them toward real, lasting results.
---

Tommy Owen Design is a one-stop shop for all things creative. He works with companies all over the nation. With over 20 years experience. Branding, mobile apps, web design, print collateral, UI/UX design, books and publishing, marketing videos, and more.
---

With decades of experience in all forms of business communications, from media and analyst relations to employee communications, Michael Green Communications can help you make the most of the communications opportunities you face—because there are always opportunities. For organizations, leaders, communicators and any humans who want to make the most of their communications opportunities and challenges, he can help determine what you need and then deliver it.
---

.Coach helps you build your coaching business. Their Coach Accelerator program is designed to work with you to build your entire business from the ground up. Identifying a profitable niche, building your coaching website, creating an online client generating funnel, you'll be working with your very own team to craft, launch and succeed with your coaching business.
---

We at Two Brain Business offer a rare opportunity to get expert 1-on-1 mentoring from some of the most successful gym owners in the world:We'll Show You How to Make Your Gym More Profitable and Less Stressful…. in Only 8 to 12 Weeks!
---
P3 Cost Analysts has been helping companies across the nation determine if their spending on utility, communications, merchant processing and waste expenses are correct and cost effective since 1991. Our services aim to uncover the utility, telephone, merchant processing and waste companies' hidden errors and overcharges while determining if there is a more cost effective way for you to be billed.
---

Freelancer is the world's largest freelancing and crowdsourcing marketplace with over 32 million users. 26 million registered users have posted over 13 million jobs and contests to date in over 900 areas as diverse as website development, logo design, marketing, copywriting, astrophysics, aerospace engineering and manufacturing.
---

Leadership IQ provides research and consulting to help change how companies view employee engagement, hiring, and leadership.Mark Murphy, founder and CEO of Leadership IQ, has written some of the most practical and insightful leadership books ever including the New York Times bestseller Hundred Percenters.
---

Consulting Success is the most comprehensive learning platform for serious consultants and skilled professionals who want to grow a stable and reliable consulting practice that attracts high-value clients time and time again. Founded by Michael Zipursky and Sam Zipursky aka the "Zipursky Cousins" – serial entrepreneurs turned consultants with over 32 years of combined experience – they have consulted for and advised businesses throughout North and South America, Europe, Asia, Africa and the Middle East in over 30 industries
---

Ormerod Sutton Architects was founded as a practice in 1993 and privately held, Ormerod Sutton Architects Ltd. is a multidisciplinary, RIBA Chartered architectural practice in Leeds, Yorkshire, providing bespoke property development solutions for a wide range of public and private clients. As project architects, they are responsible for delivering an average of £3m in combined certificated project values per year and the practice continues to grow. Their team has diverse experience in many areas of property development, including commercial and domestic architecture, refurbishment, interior design, CDM co-ordination, surveying and planning.
---

Instalegendary helps customers grow their Instagram account through followers and engagement. Instalegendary is an elite team of social marketing experts with over 12 years of experience. Ever since Instagram launched in 2011, Instalegendary has always maintained its title of the leading expert within the Instagram services.
---

Precision Consulting LLC helps clients find solutions using advanced statistical modeling. They provide data driven and analysis based solutions for corporations, small businesses, government entities, universities and PhD candidates.
---
Southern Growth Studio
is a growth consultancy for companies and organizations that want to disrupt the market. It was founded in 2007 to deliver brilliant break-through strategies and has become the consultant of choice for companies seeking growth and transformation. They serve as an instrument of smart growth for clients, each other and the communities where they do business by bringing Southern ingenuity to the world.
---
Optimum Tennis
: our goal is to be the premier tennis instruction website teaching you tennis technique of the best players in the world… Focusing on tennis lessons in an online format.
---
Sparks Consulting
guides rowing athletes and their families through the arduous task of finding the right college culture and rowing program to meet their academic and athletic needs. Beyond counseling, they hold summer rowing camps held at Wesleyan University and in Seattle offer the attention of a staff of top career coaches, a strength and physiology specific program in Philadelphia, and a specific coxswain development camp.
---
Seattle Christian Counseling is a close association of licensed and professional Christian counselors and psychotherapists who uphold clear values in faith and counseling. Our counselors help individuals, premarital couples, marriages, and families overcome a vast spectrum of challenges.
---
Marc Schenker is a copywriter and content marketer who runs The Glorious Company, a
content marketing agency
.
An expert in business and marketing, he helps businesses and companies of all sizes get the most bang for their ad bucks.
---

Triniti engages their own implementation consultants to directly work with clients in the buying phase, providing valuable insight into the solution and process. Their consultants are measured only on customer satisfaction and individual skills (both technical and soft). By avoiding subcontractors and independent consultants, the risk of unreliable resources is completely eliminated.



---
Over the past 25 years, Castleberry Consults assisted companies in realizing significant growth in both strong and weak economic environments. Whether overcoming challenges or devising a proactive strategy for growth, Castleberry Consults boasts experience that relies on a disciplined process and ensures effective and efficient implementation.
---
Trout Mountain Forestry
specializes in long-term, conservation-based forest management and consulting.
Their clients include family forest owners, municipal watersheds, and youth camps located throughout western Oregon and Washington.
---
David Colin Carr
, editor and writing coach, offering ghost writing, structural editing, and memoir writing coaching.
---
McGrew and Associates, Inc.
is a highly qualified and full service investigative and security consulting firm located in San Jose, CA. with over 100 years of experience in law enforcement, security and investigative services.
---
FranchisePrep
offers kits to businesses looking to start a franchise operation, with franchise agreements, operations manuals, and more.
---
Noomii
is the web's largest directory of life coaches, business coaches, career coaches, and executive coaches.
---