Here are some of my clients who have e-commerce websites:
---

Ahh! Products, online retailer of bean bag chairs with washable covers.
---

Gamma Electronics is a California based company with an unbeatable product line of heat shrink label makers, wire marking systems, and cold shrink tubing that uses the newest technology and resources to achieve excellence.
---

ProAudiovisual is one of Australia's leading retailers of Audio Visual equipment and accessories, stocking only the best in AV equipment.
---

Galco Industrial Electronics Inc. was established in 1975 as a distributor of Industrial and Commercial Electrical and Electronic Control, Automation and Motion Products, Repair and Engineering Services. Our goal is to provide professionals with a complete array of industrial electronic control capabilities and innovative solutions.
---

CompareIt provides the most product information available on the web. This includes detailed product attributes, photos, product comparisons, user ratings, pricing, and (when available) rich media, such as video and animations. Also provided are convenient links to additional sources of information including manufacturer sites, blogs, and third party reviews.
---

Invitations by Dawn offers wedding invitations in a wide range of styles and cardstocks, both engraved and digitally printed. Although we focus largely on wedding invites, there are many other wedding necessities you will find to help create a coordinated look throughout your wedding ceremony and reception. We offer save the dates in a variety of fun designs and beautiful colors. You will also find an entire category dedicated to wedding stationery, which includes response cards, reception cards, map cards, wedding programs, menu cards and more.
---

In The Light Urns is a family-owned cremation urn company. They have pioneered dozens of products through research and development, and offer a myriad of styles, materials and personalization options.
---

Kyle Design offers a wide range of distinctive gifts that reflect a diverse range of styles and interests. When we say, 'Hundreds of Designs, Millions of Possibilities,' we're not exaggerating. Just an example: our unique business card cases may be customized with more than 500 original designs, 30 accent colors, 2 metal finishes and 2 depths.
---

Texas Precious Metals began as a precious metals wholesaler, selling gold and silver bullion exclusively to coin shops and local retailers. In May 2011, the company expanded to the retail market, competing against more well-known dealers. Texas Precious Metals is rated A+ with the Better Business Bureau and is recognized by the United States Mint as a national bullion dealer and a market maker for US Mint products.
---

Replacements, Ltd. is the world's largest supplier of old and new china, crystal, silver, and collectibles. Their 500,000-square-foot facilities house an astounding inventory of 12 million pieces in more than 425,000 patterns, some more than 100 years old.
---

Coupon Sherpa is always eager to brave new frontiers, leaving no summit unconquered. The Himalayan Hero was the first to harness the power of mobile coupons, bringing you extraordinary savings through the renowned Coupon Sherpa app.
---

National Outdoor Furniture National Outdoor Furniture, Inc. is a leading commercial furniture distributor, which caters to a wide range of businesses in the food service and hospitality industries. Their extensive product catalog features a wide array of styles of commercial outdoor furniture and products, ranging from outdoor tables to poolside furniture.
---

Hire Space is a UK based venue marketplace. Their website helps people find unique and exciting locations for any occasion and number of attendees. Hire Space also provides a free directory for venues to list their space. From conferences, to parties and weddings, Hire Space makes finding and booking venues easy.
---

Creative Market is a platform for handcrafted, mousemade design content from independent creatives around the world. Their mission is to provide a marketplace for ready-to-use, accessible, and beautiful design assets from independent creators.
---

Mommy Trade is a free website for parents to buy, sell, and trade items. Their website connects parents to each other in their communities in order to provide an online marketplace and network of resources.
---

RSVP Custom Creations creates custom invitations for every special occasion. They have been in business since 2008 and since then their custom invitations have captivated guests from around the world.
---

InCollect offers clients a new way to find and buy exceptional art, antiques, furniture, and design. InCollect sells classic art, modern art, antiques, lighting, modern furniture, folk art, jewelry, and much more.
---

Collage.com turns your memories into masterpieces with their easy-to-use software tools. Their site allows customers to upload and customize their memories into everything from aprons and blankets to puzzles and iPhone cases.
---

Texas Precious Metals began as a precious metals wholesaler, selling gold and silver bullion exclusivley to coin shops and local retailers. Today, they still maintain a wholesale bullion business, but expanded to the retail market, competing against more well-known dealers. Texas Precious Metals is a Kaspar Company.
---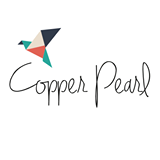 Copper Pearl makes high-quality accessories for trendy babies and toddlers. They offer a wide variety of products from baby bandana bibs to fitted crib sheets in fun patterns.
---

Fossil Realm deal in unique, one-of-a-kind, natural history specimens — fossils, minerals, and more — that are perfect for the avid collector or anyone interested in finding an impressive decorator item or special gift. They are based in Ontario, Canada and ship worldwide.
---

Tote Bag Factory is the largest online source of wholesale tote bags, canvas bags, drawstring backpacks. Tote Bag Factory was founded in 1984, in Huntington Beach, California. Their objective is to build a solid online presence by providing a unique online wholesale bags shopping experience.
---

Baby Beau & Belle has a mission to provide the finest quality baby clothing that is handmade in the USA. Designed in house, their unique style combines the best of traditional and contemporary design. Their emphasis is on finding the softest and highest quality materials for the little one wearing them to create outfits that are cherished and passed down for years to come.
---

Christening Gowns is owned by Baby Beau & Belle. They provide a variety of christening outfits for boys and girls from jumpsuits to heirloom style dresses. The clothes come in a many fabric options such as 100% silk and cotton. Christening Gowns also ships to domestic and international locations.
---

SparklersOnline offer the most beautiful and longest lasting sparklers on the market. The most popular sizes are the 20 and 36 inch sparklers. Their quality products has bright gold sparks, are smokeless sparklers, and last a longer amount of time than other brands. These have even been used in Hollywood blockbuster movies and celebrity weddings.
---

Tactical Gear supply the elite operator with cutting-edge tactical gear that is vital to every mission. They built this law enforcement and special ops superstore from the ground up. Their purpose is outfitting the tactical professional with life-saving equipment from the most popular brands.
---

The Monterey Company manufactures custom lapel pins, custom charms, geocoins, challenge coins, pendants, bicycle head badges, PVC patches and much more. Founded in 1989, The Monterey Company's mission is to recognize and inspire positive contributions to your business, communities and the world.
---

GrabOn is the place where you find the latest deals and coupons – every minute, every day. GrabOn was founded in 2013, to help customers maximize their savings on online spending. They recently were featured in INDIA 100 – Top startups with gravity-defying momentum to look for in 2017.
---

BestPriceOn is a price comparison website that has a search engine that is developed around your needs. Getting the best deal is not always about the cheapest deal, but getting deals that fetch maximum Value For Money (VFM) and the comparison tool is all about that. With a feature to compare up to 4 products at a go, you have the option to compare not just the price, but also the features, specifications and other information that would be difficult to compare otherwise.
---

Fully sells desks, chairs and things that help us move, work and live more fully. Fully's relationships with every designer, manufacturer, and supplier is based on a shared commitment to healthy lives, communities and planet. Fully is a certified B Corp based out of Portland, Oregon.
---

MaxDaddy sells CBD products for adult dogs to help with a range of issues from: anxiety,stress, seizures, pain, inflammation and more. MaxDaddy products are made with 100% all natural and certified organic ingredients.
---

Green Virgin Products is a company that sells products that will improve your health. They contain no toxic chemicals and replace other products that do contain known carcinogens and toxic chemicals. They also sell the most potent moringa in the World!
---

ValuePetSupplies was founded by Zachary Piech and his mother Cheri in 2004 on Ebay. ValuePetSupplies now occupies 105,000 square feet of warehouse space in Livingston, TN with more than 40 employees working hard to deliver their signature bully sticks, puppy pads and other supplies seven days a week.
---

ShelterLogic provides reliable, tough-made shade, shelter and storage solutions for customers and retail partners. Boasting four top name brands – ShelterLogic, ShelterTech, Arrow Storage Products, and now Quik Shade. ShelterLogic Corp. is the global leader in shade, shelter and storage, with products distributed in 33 countries worldwide, across 4 continents and with over 21 million shelters sold.
---

Readers.com lets you shop a wide selection of men's and women's reading glasses, bifocals, reading sunglasses, & computer glasses in a variety of powers. Hundreds of styles under $20.
---

ecigExpress has been serving the DIY e liquid community since 2009, with the goal of providing electronic cigarette users with cost-effective ways of making their own e liquids. They want you to be able to make your own e juice at the cheapest prices.
---

Everyday Carry generally refers to small items or gadgets worn, carried, or made available in pockets, holsters, or bags on a daily basis to manage common tasks or for use in unexpected situations or emergencies. In a broader sense, it is a lifestyle, discipline, or philosophy of preparedness. Everyday Carry includes flashlights, watches, pens, multitools, and much more.
---

Blooms by the Box is an online wholesale flowers superstore that provides members of the public with premium quality DIY flowers for weddings and events! They also offer full online flower design and arranging lessons as well as offer free consultations.
---