Here are my clients from various other industries:
---
CertifyMe.net helps people get OSHA certified for forklift operation online, in about 1 hour, without the hassle and expenses of in-person classroom training.
---
internet.game has a mission to make the internet more fun by inventing new ways for people to play together: creating experiences that are fun for *everyone, blurring the lines between social networks and gaming, and building new tools and paradigms for human interaction.
---
Clarity Talent Measurement combines more than 50-years of cutting-edge Industrial & Organizational Psychology with an all-new testing technology platform that provides the most incisive, secure, and accurate assessment results in the industry.
---
Buzzfile is the most advanced freely available company information resource in the market today, providing users more content and productivity tools than premium resources costing hundreds of dollars. On Buzzfile, you can access detailed information on virtually every company in the USA.
---
The BACH is the #1 app for bachelorette party planning. Over 400,000 parties have planned their trip in the BACH app.
---
HiMama is the ultimate all-in-one childcare app. They help childcare providers streamline operations, delight families and improve program quality.
---
The Vocals Guy is a true professional who takes direction well and is always focused on making your project a success. He's also a gripping storyteller who can captivate & persuade your audience. With years of experience, he has the vocal chops to deliver your message with power and authority.
---
Onboarding and training can be painful. And scaling a small business can be hard. But not with Trainual—one simple time-saving system for your SOPs, policies, org chart and more.
---
Dan Perry created HandymanStartup.com to help people accomplish two things: #1 – Start a profitable handyman business that can replace your day job, and #2 – Optimize your existing handyman business to boost profits and save time.
---
Nameberry is the world's largest website devoted to baby names, created by baby name experts Pamela Redmond and Linda Rosenkrantz with technical wizard Hugh Hunter. Based on ten groundbreaking baby name books coauthored by Nameberry creators Redmond and Rosenkrantz, Nameberry is widely recognized as an international authority on baby name style, history and trends.
---
The Ulysses S Grant Bicentennial website offers in-depth history and events related to the 2022 Bicentennial.
---
Cable Internet in My Area is an Authorized Spectrum Retailer, who can help you in selecting the best package according to your needs at competitive prices. They service their customers directly online and through one of over 200 brick and mortar retailers.
---
Brilliant is an innovative branded products and corporate gifting company, with a focus on technology, quality and creativity.
---
Cybo is The Global Business Directory, with 100 million plus businesses, more than 240 countries, and 50 languages. When it comes to finding business information online, they aim to provide our users with the best experience and offer them the most complete information possible.
---
Orora Skin Science offers the world's first vegan, bioidentical human collagen clinically proven to stimulate our body's own collagen production.
---
CVing is the first platform in the world to allow both companies to request video interviews from selected candidates, and job seekers to propose themselves through spontaneous applications. The bidirectionality of CVing allows you to draw on external resources in this way, in addition to your own databases.
---
A Central Park Wedding specializes in planning and coordinating Central Park weddings, microweddings, vow renewal ceremonies and elopements in New York City. Founded in 2012, they've planned over 500 weddings in Central Park. Their experience means flawless coordination of every last detail, so the only thing you'll need to do on your special day is make perfect memories.
---
SpotCrime is a crime data aggregator. They map the crime incidents, plot them on Google Maps, and deliver alerts via email, Facebook, Twitter, SMS, RSS and a multitude of other platforms. The data comes from police departments and verified news reports. Their goal is to provide the most accurate, timely geocoded crime information to the public.
---
Mach Technologies is focused on developing cutting edge technologies, processes, and equipment for botanical extraction.
---
Cotton Grove Estate is Georgia's preeminent personal care home. The crown jewel of Jesup, Georgia, Cotton Grove Estate is nestled among 50 private acres of Wayne County's most picturesque landscape, where residents revel in the opportunity to relax on their expansive back porches, taking in the unparalleled views of tranquil nature.
---
LikeWise helps you find your new favorite, with personalized recommendations for TV, movies, books and podcasts – delivered daily.
---
At Wonolo, they recognize the barriers that make it difficult for people to find fulfilling work and for companies to find quality workers. They believe that there's a better way to connect people and jobs–a transparent way that trusts people from diverse backgrounds. An equitable way that offers everyone broad job opportunities with best-in-class protections. A versatile way that provides flexibility for the dreamer and consistent work for anyone who wants stability.
---
Our-Hometown, Inc. was founded with the goal of helping communities leverage the latest technology for spreading local news on the internet. With an open-sourced content management system based on WordPress, we can develop solutions for newspapers on demand. If an Our-Hometown customer has an idea for a feature, they have access to our engineering department to get it developed and implemented.
---
Matthew and Company is a full-service video production company, from concept to a completed project. They have a very talented team capable of helping clients through each phase of the production process. Specializing in TV Commercials, corporate interviews and industrial videos, branded content, web and social media videos and short feature films.
---
Jinlong is one of China's oldest & largest manufacturers of cylindrical & coin vibration motor used for haptic feedback in products such as cellular phones & wearables. With over 30 years of design and manufacturing experience, Jinlong is recognized for manufacturing high quality, reliable and competitively priced products.
---
Sometimes it seems that peace and contentment are always out of reach.You work and strive for a better life, but end up feeling empty.You may find yourself at a crossroads in life, not sure which way to go and feeling alone.What is it all about?The words Jesus spoke 2,000 years ago are compelling if you choose to believe that he is alive and his words still apply today. He said, "I am the way," "Come to me, all who are weary and burdened, and I will give you rest," and "I am with you always, to the very end of the age."The Rest of our Lives is a series of real stories told by real people who have taken these words to heart. These are the experiences of those who have struggled and searched, who have seen the evidence that Jesus is alive, and who are finding rest by placing their trust in him.If you're interested in knowing more about how Jesus can change the rest of your life, please contact us.
---
Weekly Ads is a website containing up-to-date flyers and deals from leading retailers. Visitors can conveniently browse through special offers in one online site. At our website you'll discover hundreds of the latest circulars and weekly ads from the most popular stores nationwide. Weekly flyers are sorted by category, by location, or by products which are currently on sale.Weekly Ads allows you to quickly and systematically compare the prices of all sales and special offers. Thanks to our website, you'll shop smart, saving time and money!
---
The Catholic Company exists to provide outstanding products and services that honor God and our community.We strive to guarantee the highest quality religious products at affordable prices, delivered when and where you want them. We partner with the best vendors and publishers in the industry, and hand-select those products that are most relevant to you and your faith journey.
---
EMF Blues specializes in boutique and handcrafted EMF Protection Devices that harmonize frequencies rather than block or shield them.
---
Wendy Gold is a decorative artist inspired by unique and unusual canvases. In early 2010, she launched Wendy Gold's ImagineNations, and brought her unique brand of design to the canvas of world globes. By using recycled materials and vintage globes, she creates beautiful works of art, and brings a new touch of earthly responsibility to her work. Wendy has built upon her brand by offering a line of recycled, hand-signed and numbered fine art prints, canvas art maps, and push pin maps.
---

CBD School is your resource online to learn all about the benefits of cannabidiol (CBD). They also cover all the hottest trending topics in the cannabis world.
---

National Cellular Directory is a leading people search company that was founded in 2005. They are an information commerce search engine which provides the following services: reverse address lookup, reverse phone number lookup, people search by name.
---

Expo Traffic is an award-winning photography group. They specialize in headshots but also offer event photography services for meetings, conferences, expo shows, etc.
---

GiftYa is like Venmo, but for gifting to almost any merchant in the USA. To send a GiftYa, choose a cellphone number from your contact list, select an amount, add a photo or video, and pick a delivery date. That's it!
---

Teach Sunday School has pre-planned bible lessons for busy sunday school teachers and christian parents. They offer a wide range of activities, lesson plans, bible crafts, skits, and much more.
---

Christianity Cove is the web's #1 resource for Sunday School lesson ideas, crafts, games, activities and tips for Children's Ministry
---

AquaClear has been making the world's best-selling clip-on aquarium filter since 1978. Its success and longevity are a result of consistent design quality. AquaClear is synonymous with the clip-on aquarium power filter, they invented the first one ever with a hermetically-sealed pump in the late 1970s.
---

Quick Frames is based in Mesa, Arizona. They provide solutions to typical commercial construction problems. With decades of experience in the metal working and building construction industries, as well as consulting services and manufacturing. QuickFrames manufactures exclusively at their Mesa facility to ensure quality control and timely response to customers' needs.
---

League of Women Voters of North County San Diego is a nonpartisan political organization encouraging the informed and active participation in government. It influences public policy through education and advocacy. The league never supports or opposes any political party or candidate.
---

NY Hypnosis Institute offers programs that combine Hypnosis, Neuro Linguistic Programming (NLP), and Life Coaching. As New York's foremost physician referred hypnotist, Eli Bliliuos, the founder of The New York Hypnosis Institute, is committed to facilitating profound and accelerated change in his clients. NY Hypnosis Institute helps clients quit smoking, lose weight, overcome fears & phobias, eliminate bad habits, improve self-confidence and self-esteem, increase motivation, and improve performance in areas related to work, sports, public speaking, and relationships.
---

International Society of Professional Wedding Photographers is the home of the best wedding photographers in the world. They have strict membership requirements and vetting process which means you will be hiring an experienced and talented professional for your wedding.
---

AP Gas & Electric is a retail energy provider operating in New York, Texas, Pennsylvania, and New Jersey. They realize that the "right" energy strategy is based on a number of critical drivers including: your location, your energy needs, your budget and your goals.They help customers find the right energy profile to fit their needs and goals.
---

Everhere is the biggest Canadian database of deceased people. They list obituaries, death notices, and have a complete list of funeral homes. They can also help customers create a family tree, will, or send flowers.
---

Jewelry Shoot offers jewelry photography services for ecommerce and catalog product images. You ship your products to them, they shoot and safely return your products. Their photo studio is located in the San Francisco Bay Area.
---

Panache Style exists to make wedding days, events, and parties the most exceptional moment in their client's lives. They provide wedding arrangements and decor, including floral arrangements and day of coordination. They are based in Fort Lauderdale, Florida.
---

True Hire is dedicated to providing fast and easy services for all of your background investigation needs. They provide high-quality background checks, drug testing, and applicant tracking systems to HR professionals, empowering them with the answers and tools that are needed to run a more efficient workplace. They are based in Uniontown, Ohio.
---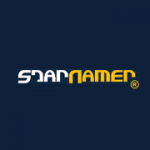 StarNamer provides a service that allows you to name a star after a loved one or friend as an unforgettable gift. The name of your loved one is registered to a star in their Universal Star Catalog's database. Each star is copyrighted with its precise stellar coordinates, allowing the recipient, friends, family, or anyone, including future generations, to identify the star name and locate the star in the sky using a telescope.
---

Parking BOXX manufactures a full-line of Parking Access & Revenue Control Systems. We have over 50 years of parking industry experience, 60+ dealers in North America and parking sites in operation from Los Angeles to the Caribbean to Newfoundland. Parking BOXX systems reliably manage access and revenue at parking lots with twenty spaces to sites with thousands of daily vehicles.
---

LifeStory Pictures helps clients tell their life and family stories in compelling biography-documentary form. LifeStory Pictures is owned by James and Maria Duke, who have over 60 years of combined experience in the high-tech computer and software industry. They are based Naples, Florida.
---

Thompson Cigar was founded in Key West, Florida in 1915 and is the oldest mail order cigar company in the United States. They offer both an on-site retail store in Tampa, Florida along with an online store. They offer a wide selection of premium cigars covering all price ranges and tastes.
---

Magnetic Metals provides materials, components and assemblies, precision transformer and motor laminations in NiFe and CoFe steels, toroidal and cut cores, DG (distributed gap cores), GFCI, ALCI, arc detection and advanced assembled products are available in standard and special shapes.
---

Shear Israel is a Messianic Assembly serving Austin, Texas, Round Rock, Georgetown, Cedar Park, Leander, and extending to Copperas Cove.
---

Milwaukee Lockstar is a locksmith company located in downtown Milwaukee. Their technicians provide a wide variety of locksmith services, such as car and house lockout services, making new car keys, high security locks, lock replacement, rekeys, master keys and many more.
---

American Auction Co. first opened their doors in 1995, and in 2015 made a radical decision to change their company name. Formerly known as Auction Systems Auctioneers & Appraisers, their customers have inspired them to become the new, American Auction Company. During the past decade their auction success has led them into several European and Asian markets where they were dubbed "the American auction company." The name stuck, prompting them to make a formal name change.
---

The Time Now is a major place to look for the current time of any location in the world, based on the accurate US network of cesium clocks synchronized time. We also provide other information such as daylight saving time, time zones, currencies, country calling codes, detailed weather and forecast, sunrise & sunset, moonrise & moonset, coordinates, nearby cities, nearby airports and local businesses opening times and other information when available.
---

Crazy Mike's Apps is an app review website where we review the best apps for iPhone, iPad & Android, and keep you updated on the latest app news! You can read in-depth reviews and watch high quality demo videos to find out if an app is worth your time to download.
---


eCig Brand Reviews provides reviews and ratings of electronic cigarettes.
---


SocialJane.com is a women-only, social website to assist its members with meeting other women for the purpose of forming friendships and finding activity partners.
---


Guns.com – Guns.com is a niche news website that publishes original reporting on the wide range of topics within the gun world.
---